1907 LOG OF DETAINEES
FROM THE SS WITTEKIND



Sailed from Bremen -- Arrived New York on 10 Nov 1907.
8-Column Format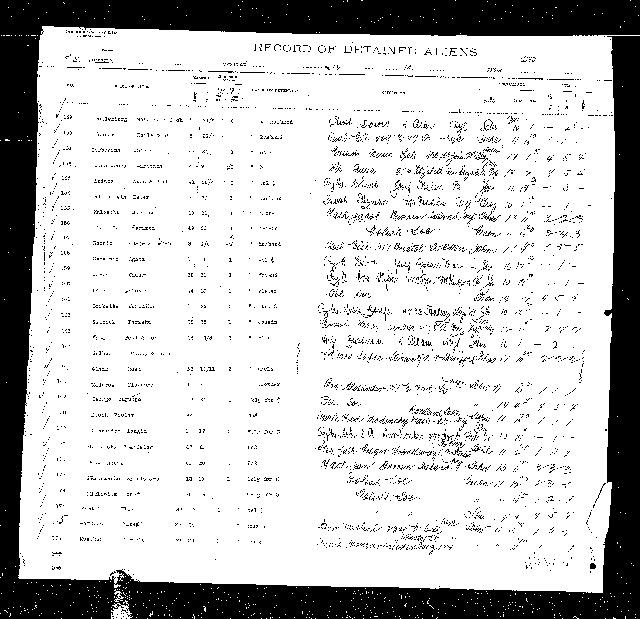 Ellis Island Detainee Logs.
These logs were prepared by Ellis Island officials (not ship's personnel) and related to people detained there for a variety of reasons.



The most common reasons were to verify information about the person the immigrant is joining, or to telegraph money to the immigrant. Health issues usually involved a longer detention. The columns on the form are unnumbered. This detainee log contains information as follows:

NUMBER of log entry for family.
NAME -- note: only one entry per family.
MANIFEST -- page and line number(s).
NO. OF ALIENS -- 2-columns: infants and persons over 1-year old.
CAUSE OF DETENTION.

DISPOSITION -- usually name/address of person the immigrant is joining.
DISCHARGED -- name of inspector, date, and time.
MEALS.