Hungarian Family History Tutorial




This tutorial includes many document examples and language-translation helps; we recommend starting with the tutorial's Frequently Asked Questions.
Berecz-Luhrs Family History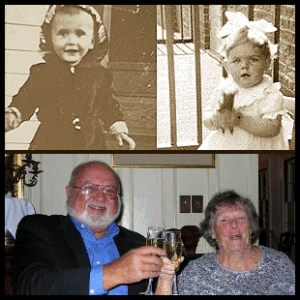 Click to explore the essential elements of our 15,000 person database, documenting the ancestors and relatives of Vic Berecz and Joan Luhrs, as well as several collateral lines.
Tales from the Family Crypt




Click photo above for a Podcast server where you can listen to true stories narrated by Vic Berecz ... including tales from his lifetime and from earlier generations.
In Shades of Gray Archive




This archive contains the set of Obama-era PDF-format blogs that I wrote and posted on topics including politics, religion, and my personal philosophy ... ending in 2013.
My Life ... My Legacy




In 2019, on my 80th birthday, I published a book called My Life ... My Legacy. Part 1 is the story of my family. The other parts are a selection of my writings, much of which can be found elsewhere in this website. Click below to read the book in PDF format.



I've gathered some additional writings into an addendum which will be periodically updated here.
Last update: 17 Nov 2023. Click below to read the addendum in PDF format.



My Take On It




This is an archive of my on-going Trump and Biden-era one-page rants/writings in PDF-format. The focus of these OpEd pieces is politics, religion and my personal philosophy.